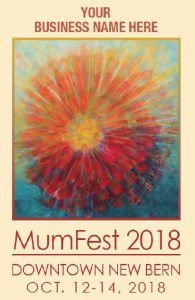 The application for MumFest Banners is now closed –
be sure and visit us next Spring to learn how you can purchase a MumFest Banner through The Rotary Club of New Bern!
We look forward to you becoming a supporter of MumFest '20 and proudly displaying your personalized colorful banner.
Although banner applications are now closed, if you have any questions, please contact us.
Thank you for your support!