Sham-Rockin' 2023
Join us and be a sponsor!
Friday, March 10, 2023
at the
Tryon Palace's History Center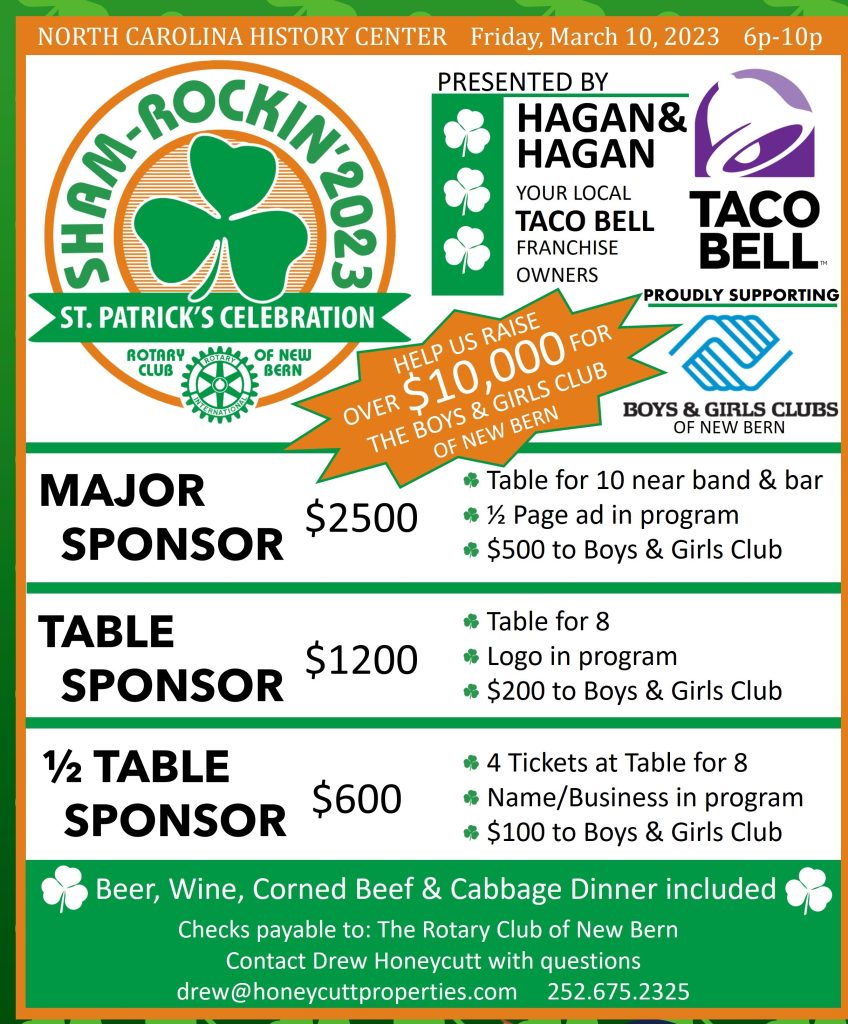 Doors open at 6:00 pm and the Sham-Rockin' will continue until 10:00 pm. We will serve up the best corned beef and cabbage found in Eastern North Carolina from 6:00 – 7:30 pm and then dance the night away to the I-42 Band!
Sham-Rockin' is the club's annual fundraiser to support local projects and programs like RCS, The Boys and Girls Club of New Bern, Backpack Blessings, Craven County Partners in Education, MERCI Clinic, and so much more.
The Rotary Club of New Bern is a civic organization that supports the local community through grants to area non-profits as well as organizes community service projects. The Rotary Club of New Bern is a part of Rotary International, which undertakes many humanitarian efforts throughout the world.
Thank you for your support of The Rotary Club of New Bern and our Sham-Rockin' event!