College Scholarship Instructions
Instructions for Applying
2019 New Bern Rotary College Scholarship
Note:  This scholarship is now closed – visit again in early 2020 when the application will re-open.

Each year our club awards a $12,000 scholarship to one outstanding local student wishing to pursue a college education. Instructions and the application form may be found below.  This award is payable at the rte of $3,000 annually for four years if the recipient continues to meet the guidelines of the foundation and maintains a "B" average.  See the instruction letter for more information.  (The letter will download into your download library – press control J to view.)
The application was created as a fillable pdf using Adobe Acrobat® file. Therefore, in order to complete the pdf, you will need to have a version of Acrobat® on your computer. Most computers come with the program pre-installed. However, if you find that the program is not resident, you will need to go to http://get.adobe.com/reader/ to download a free version to your computer.
Be sure to save your grant ("save as") on to your computer when you first open the document.  This will create a unique document for your grant.  That way, you will be able to save your work at any stage, review it, and finally (when you are ready to submit), you can print the form out.
Once completed, the application should then be printed.  Print at least two copies of the completed application, one for your records and one to submit to:
The Rotary Club of New Bern, Scholarship Foundation, PO Box 818 New Bern, NC  28563-0818
The deadline is April 15, 2019, at which time all requirements must be in the hands of the scholarship committee (see the Instructions for Applying letter for requirements).
Note:  The  Student Aid  Report  [SAR]  generated  through  a Federal Student Aid [FAFSA] application, including the EFC [Effective Family Contribution] and other pages that reflect the family's financial information on which the EFC was based) are required.
It is important to encourage your parents to prepare their income tax return for the previous year as soon as possible as this information is needed to complete this application. You need to submit your FAFSA application by February 20, 2019 (by mail or on the internet) in order to have your SAR back in time for this scholarship application process.
First read the instructions in the 2019 Application Letter/Instructions and follow them carefully.
(The instructions will download into your download library – press control J to view.)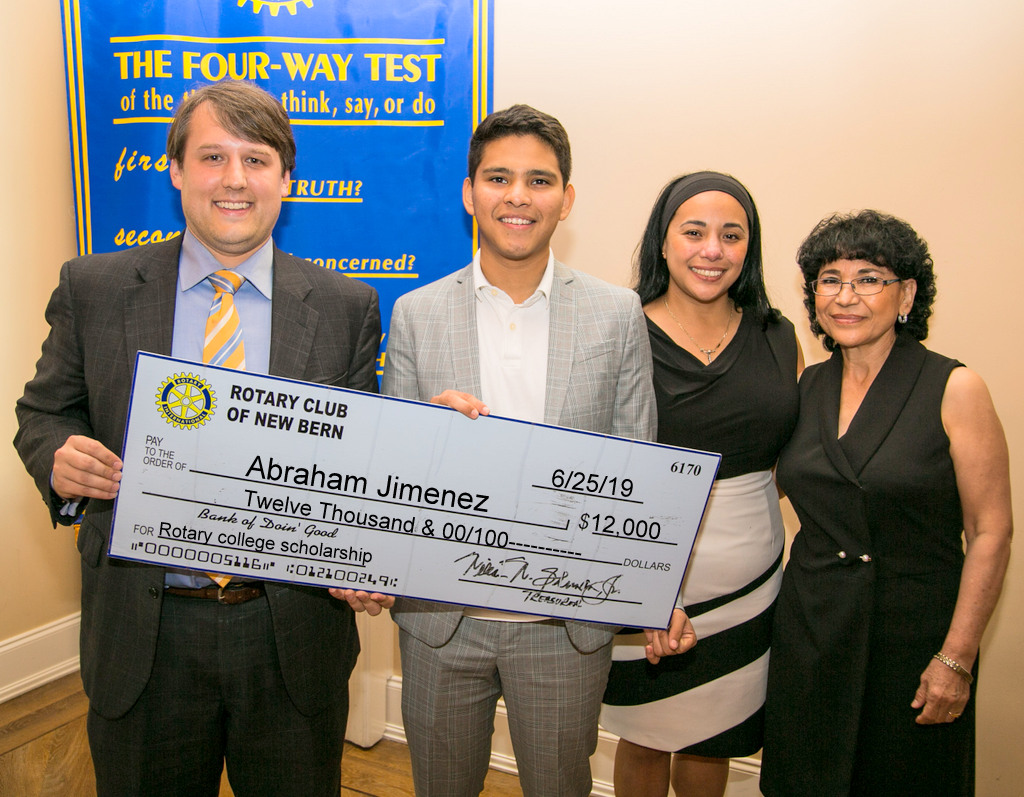 Next, download the Application Form and enter your information into the fillable form.