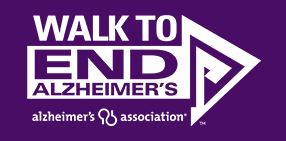 Alzheimer's is
a debilitating di
sease, both for the victim and the victim's loved ones. However, thanks to research sponsored by the Alzheimer's Association and many other organizations, progress is being made to prevent and cure this disease.
Join us on October 22, 2022, for this year's event!  Follow this link to give to and join our Rotary Rocks team!
Alzheimer's isn't waiting — and neither are we. This year, our Rotary Club is again participating in the Alzheimer's Association Walk to End Alzheimer's® to raise funds and awareness for Alzheimer's care, support, and research. Will you join in enhancing our club's contribution to this activity?
You can do ANY or ALL of the following:
* Sign on to the Rotary Rocks Team
* Make a contribution to the Alzheimer's Association in support of the Rotary Rocks effort
*Encourage your family, friends, and neighbors to contribute to the Association in support of you and/or the team
* Walk with the team in the Downtown New Bern area on Saturday, October 22.
You can join the Rotary Rocks team and/or contribution to the Alzheimer's Association online. It's this easy; just click on the link above!
If you prefer to send a check to the Association, you will also find instructions on the website. Or you can just give it to me at our next Rotary meeting, and I will forward it for you.
Every dollar we donate helps the Alzheimer's Association® provide care and support to those facing Alzheimer's and all other dementia and advance critical research.
I hope you will stand with us in this fight. Together, we can end Alzheimer's.
Thanks for your support!
New Bern 2022 Rotary Scholar
The Rotary Club of New Bern announced the winner of the 2022 Scholar award, Tyrese Gardner, a graduating senior at West Craven High School.
Tyrese was in the upper 8% of his class and served as the student council president and the National Honor Society. Active in the marching band, Tyrese was the leader of the percussion section and helped organize the annual band competition that brought numerous high school groups to the campus.
In community service, he read to younger children at Vanceboro' s Library Book Walk, assisted in community clean-up, and worked with his local church in food distribution. He will be attending North Carolina A&T State University this fall, assisted by the $16,000 New Bern Rotary Scholarship.